Figma plugins help us increase our productivity and automate repetitive tasks.
Plugins can also add features that Figma doesn't have natively, which can extend the platform's design capabilities. In addition, many plugins are free or reasonably priced, which makes them accessible to anyone.
The time-saving Figma plugins
I'm going to show you some of my favorite Figma plugins. You will avoid avoiding those repetitive tasks and all they do is steal time. There you go, I hope you like them.
Content reel
Content Reel is a Figma plugin that helps you easily extract text strings, avatars, and icons in your designs. Simply select one or more layers in your design, then choose a content type to apply. It looks cooler than the typical Latin text. It's more professional and looks more real.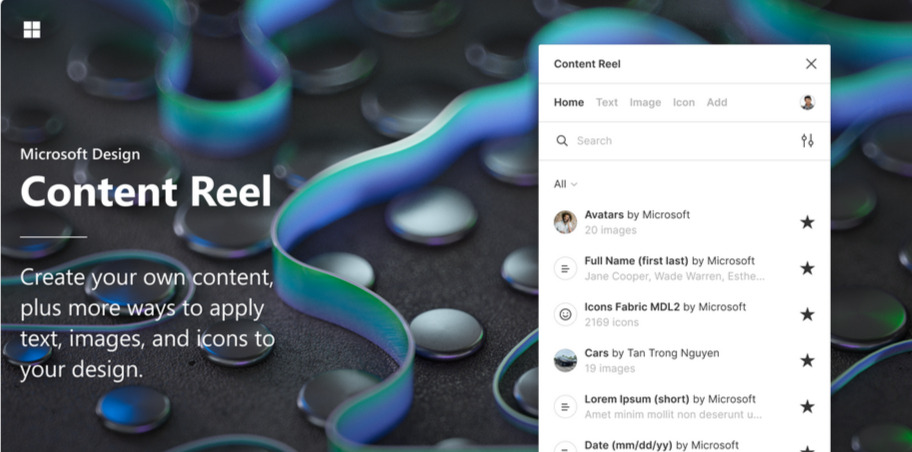 Font scale
Font Scale is a quick tool to generate a harmonious and consistent typographic hierarchy.
This is especially useful when you want to keep the parts between body text and headings the same, either on screen or on paper.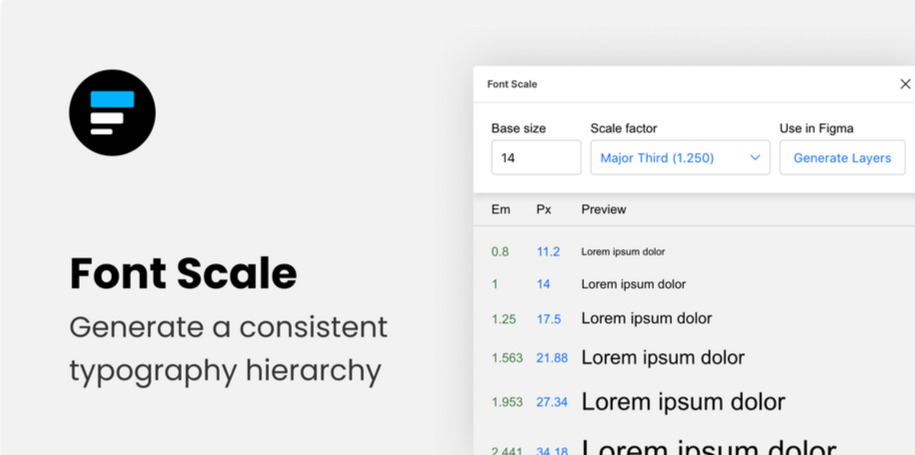 Find and Replace
It is very useful to search for texts on your page and replace them as a text editor.
You can also search for objects on the page by text content or layer name. To do this, you just have to click on the … next to each section to show more settings.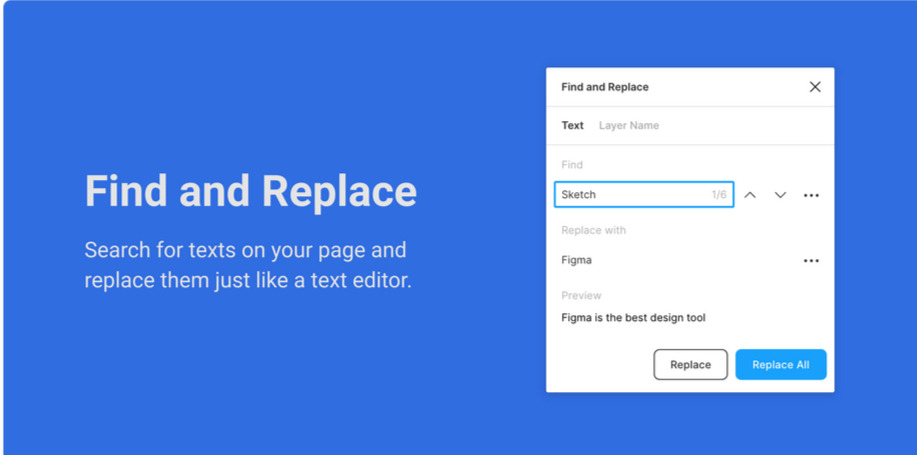 Unsplash
You can add photos from the unsplash website. In case you don't know it, it has thousands of images to download.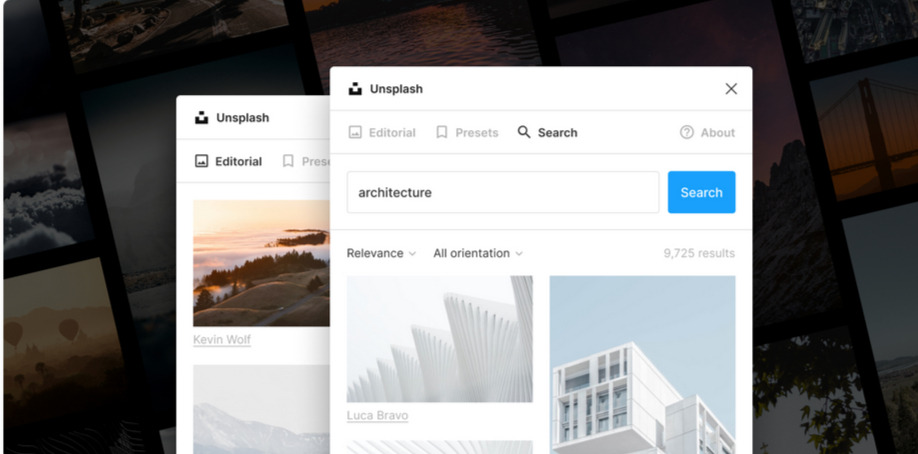 Material design icons
If you need icons in Figma, here is a wonderful plugin. You'll have instant and easy access to Material Design's entire library of icons: 35,000+ PNG and SVG icons at your fingertips.
Just search for icons by name or scroll through the entire list. You can filter by category, change style, size and color. They are available in all styles: outlined, filled, sharp, rounded and two-tone.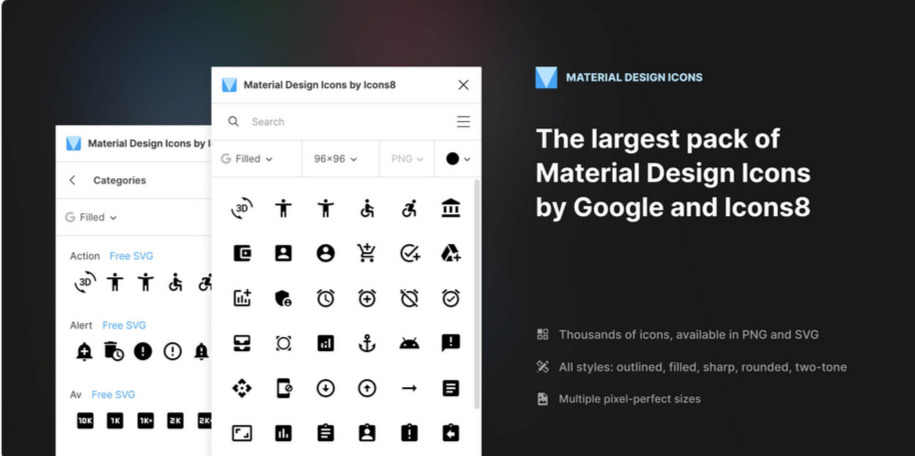 Image palette
You can extract a color palette of 5 different colors from the selected images with a single click.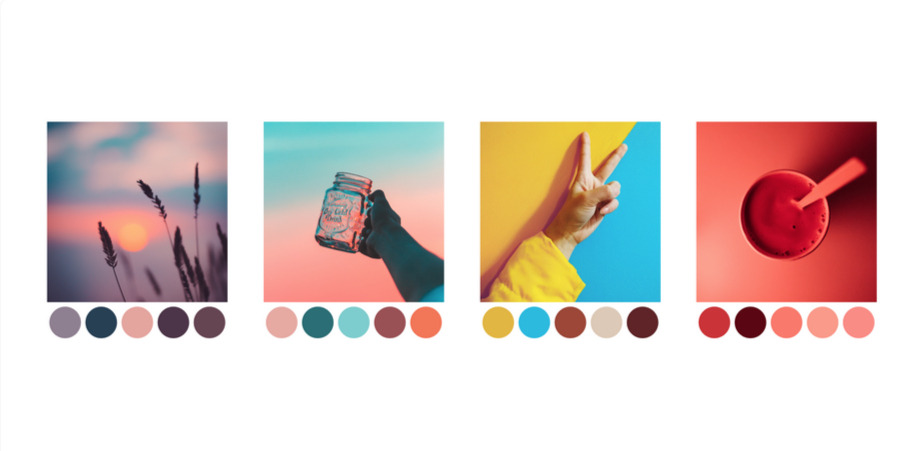 How to install plugins in Figma
You already know some of the most interesting plugins in Figma, and well, how do you install them? Installing extensions in Figma is very simple. You just have to follow the following steps:
Search for plugins in Figma
The first thing you have to do is locate the Figma plugin you want to install. You can go to the Community section of the Figma website. There you will find the most popular extensions in "Explore", filtering by "plugins". Or if you have the url directly from that plugin, it would already be.
Other ways to search for Figma plugins are through the conventional search engine of your browser, searching by name.
Install Figma extensions
Once you have found a plugin that interests you, you go to its tab, which offers information such as a brief description, the creator of the plugin and comments from designers who have used it.
To install the extension, just click on the "Install" button in the upper right corner. It will be installed instantly. Once installed, the plugin is added to your account and you can use it in your projects. You will see it in the plugins section.
Uninstall Figma plugins
It may also happen that you are no longer interested in a plugin that you have installed.
In that case, you can uninstall it easily by accessing the extension tab again. There, you must click the same button that you used previously for the installation, in which the word "Installed" will now appear, instead of "Install". What's it easy to?