Finding inspiration in web designs is not an easy task. While there are some useful sources, such as directories, websites, and social media, finding unique designs can seem like an impossible task. But, everything has a solution, I explain how to search and create web designs that are unique and creative. You will be able to start exploring the world of inspiration in web designs and become a true expert on the subject. Start!
Why is it important to find inspiration in web designs?
Finding inspiration in web designs is essential to improving your web design skills. When you browse successful web designs, you realize the design techniques that make these websites effective. This understanding will help you use familiar concepts to create something unique. Plus, you'll get an idea of what you need to improve your work. By knowing the key elements that work, such as interaction, content, and visual design, you'll be able to combine them into web designs to turn them into winners.
Looking for inspiration in existing designs
If you're in the process of creating a new web design, where do you start? Sometimes, it can be difficult to find the inspiration you need when it comes to creating a website that is remarkable and innovative. You can find sources of inspiration websites that can help you create completely unique web designs. These directories can provide you with ideas for the layout of elements, typography styles, and colors for web designs.
Landbook
Website design inspiration gallery. They are a curated web design gallery for creatives, updated daily.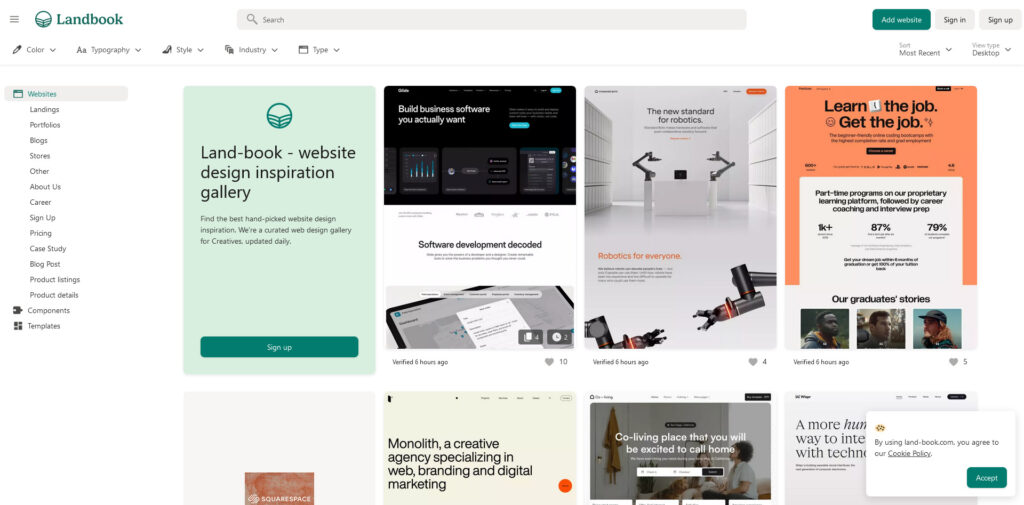 Mobbin
You'll be able to browse and search thousands of web app screens for UI and UX research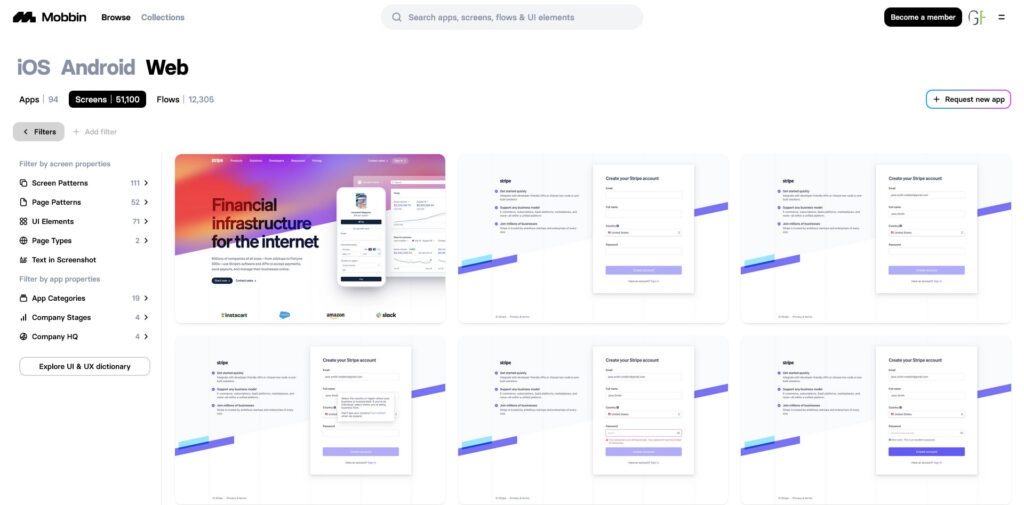 SCRNSHTS
A carefully curated collection of the best design screenshots from the app store.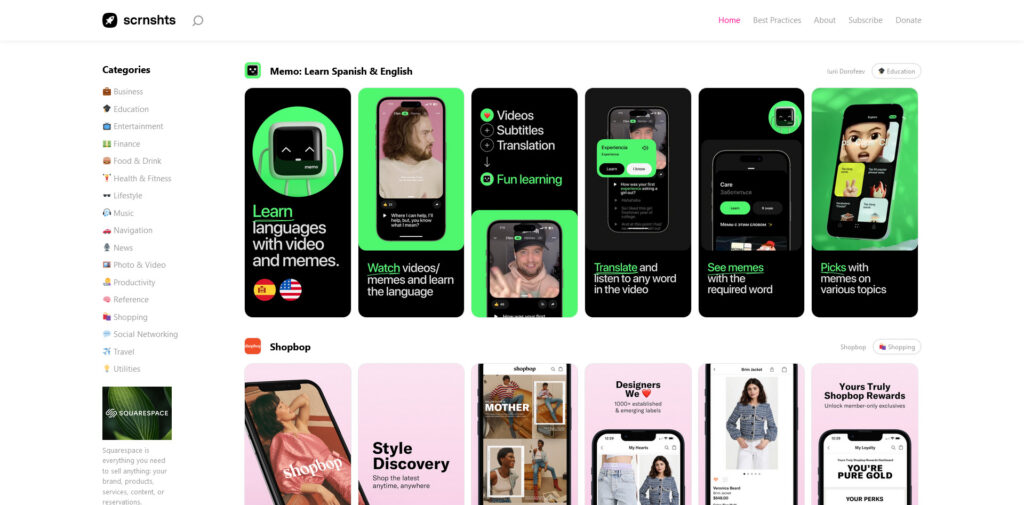 One Page Love
One Page Love is a One Page website design gallery that showcases the best websites, templates, and single-page resources.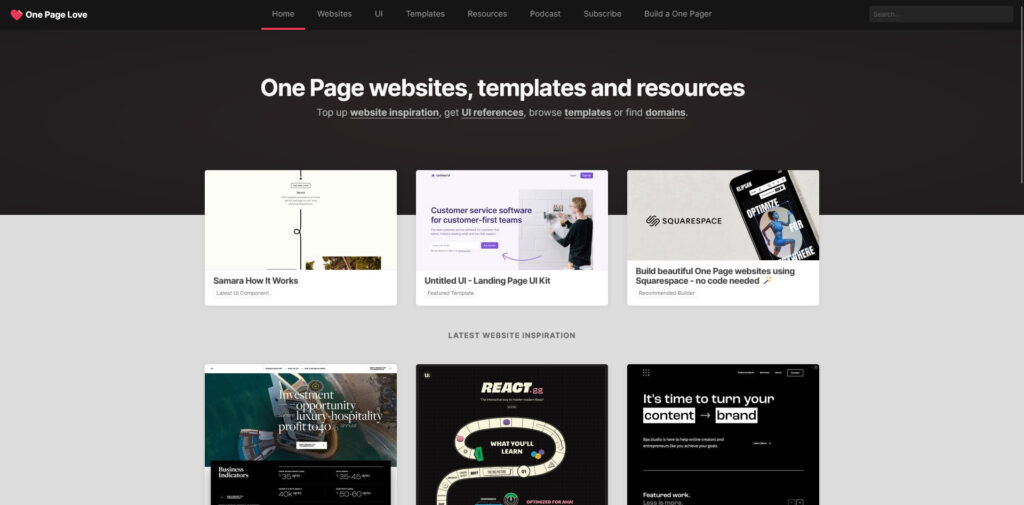 Dribbble
You can explore popular website and page designs on Dribbble, the best resource for connecting with creative professionals around the world.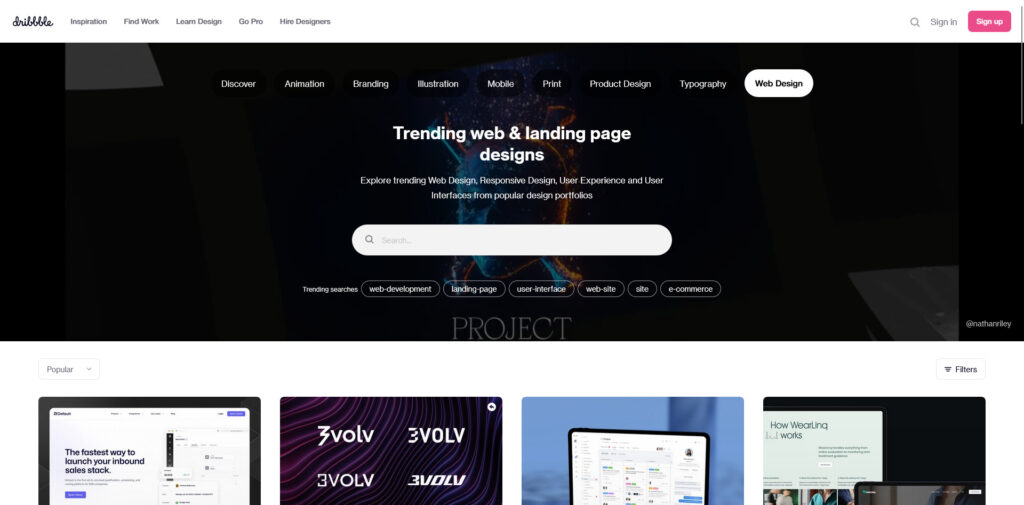 Landingfolio
Landingfolio features the best landing page designs, templates, components, and more on the web. Get inspired by real examples of landing pages selected by us to ensure the highest quality.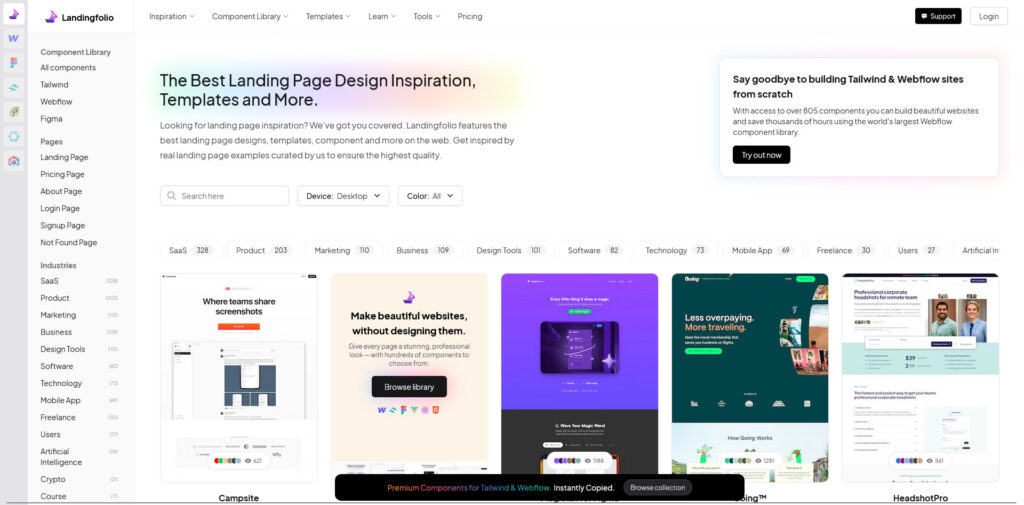 Awwwards
Awwwards are the Website Awards that recognize and promote the talent and effort of the best developers, designers and web agencies in the world.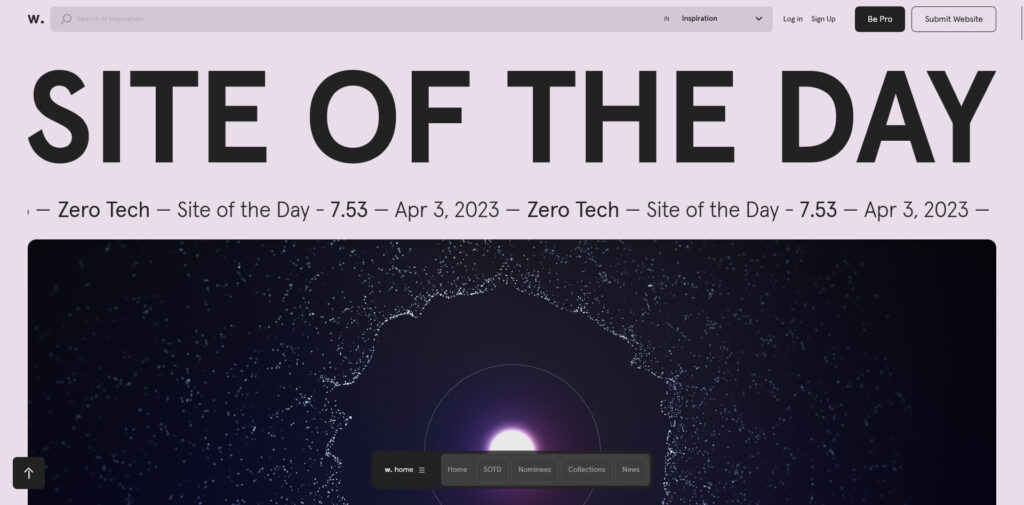 You can also find some valuable ideas by browsing various websites. You can take some of the elements you like the most and combine them with your own ideas to create an innovative web design. This is a great way to think outside the box to create something different.

Looking at your competitors can also be helpful. This means that if you have a landing page, you can review those of similar sites and get ideas to add on your own site. This will help you develop your creativity and see what's in your specific market.

Finally, it's important to find sources of inspiration in the real world. Nature is always a good source of inspiration.
Taking inspiration from your environment
Are you looking for how to take your passion for web design to a whole new level? The answer probably lies in your environment. Taking inspiration from your environment to create unique and innovative web designs is not only rewarding and stimulating, but it also opens up a variety of interesting ways you can contribute. From visual findings to unusual interactive elements, involving the world around you in your web design projects offers you the opportunity to create something truly special! Here are some key ways on how to involve your environment in your web design.

First, discover the visual patterns around you. Revolutionize your designs with attractive patterns, geometric elements and creative movements. From the movement of animals in the forest to the design of a modern housing estate, there is a profound amount of visual patterns to learn.

Second, be aware of the colors and tonics in your environment. Create color palettes that sync with real-life tones and hues. He uses nature to find innovative color motifs and evokes emotions with judicious use of color.

Finally, immerse your web design in the sounds of your surroundings. Find the right tune to bring your website to life with audio and experiment with sounds in your web design.