There are websites that can save you a lot of time, as well as very easy and quick to use. With a couple of clicks you will have your pdf joined with another… or other functionalities.
Merge PDFs online
Here are three online tools to combine several PDF files into one, along with their advantages and disadvantages:
Smallpdf
Smallpdf is a popular and easy-to-use tool. It allows you to combine PDFs quickly and easily, dragging and dropping the files on your platform. In addition to merging, it offers other PDF editing features. One disadvantage is that in its free version it has a file size limit.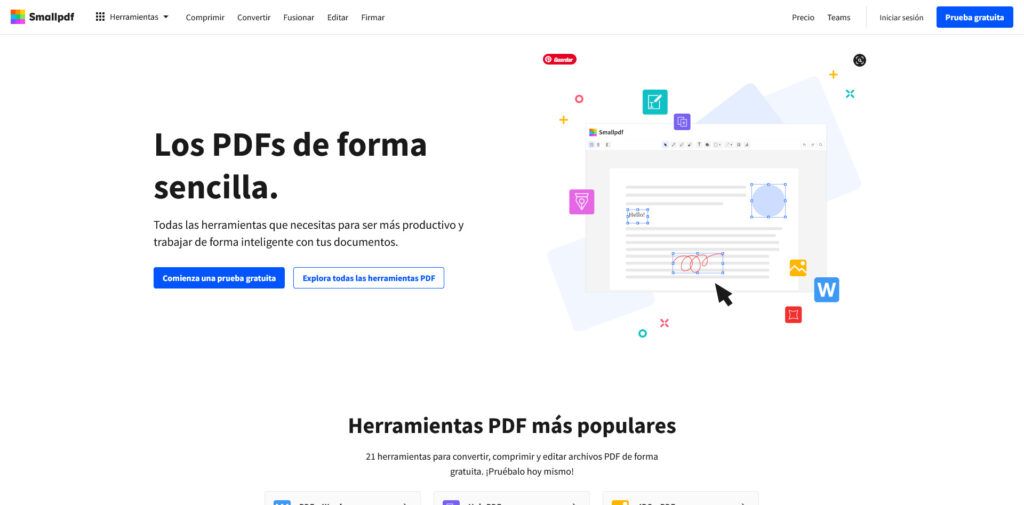 Sejda
Sejda is an online tool that allows you to merge and split PDF files easily. It offers an intuitive interface and additional options such as PDF file compression and password protection. The downside is that the free version has limitations in terms of the number of tasks and file size.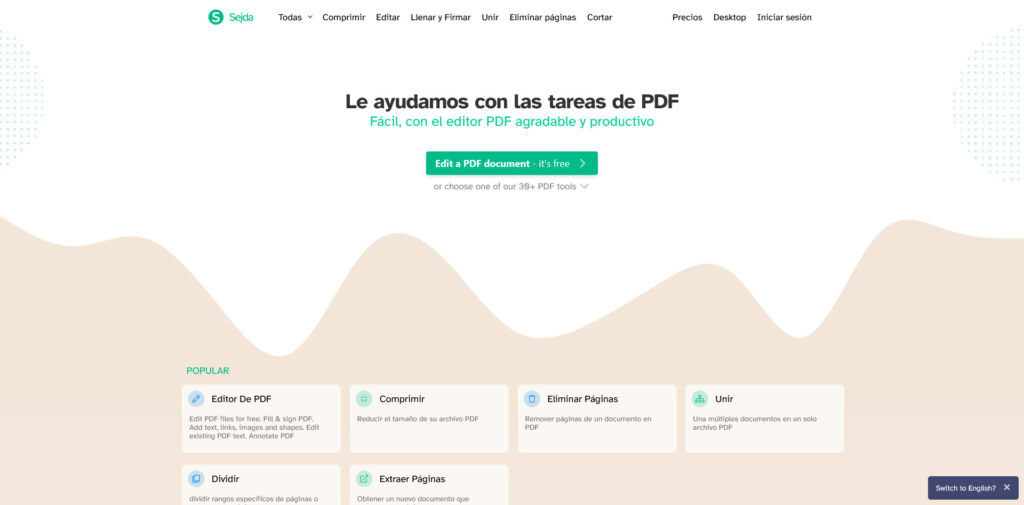 iLovePDF
iLovePDF is a popular online tool for combining and editing PDF files. It allows you to merge several files and offers additional options such as conversion to other formats and file compression. One disadvantage is that in the free version it shows ads and has file size restrictions.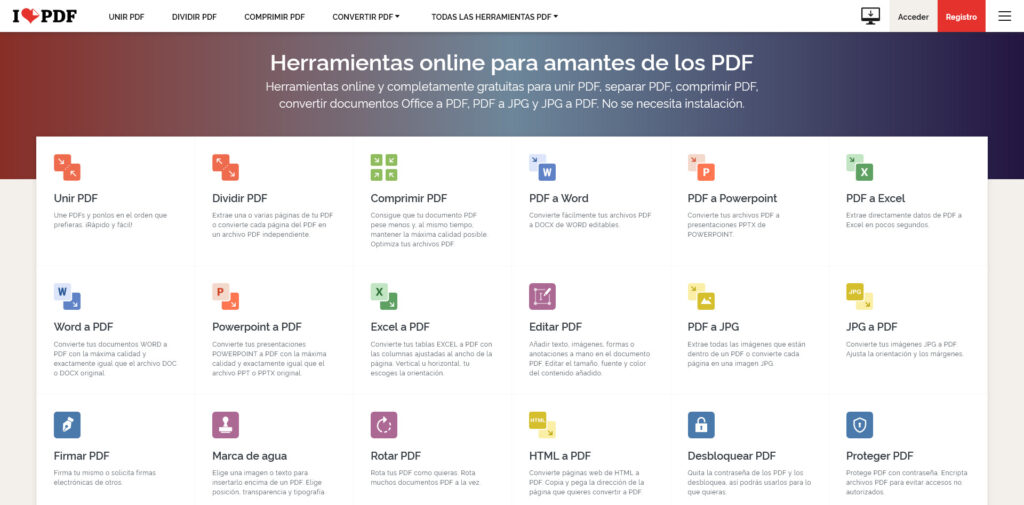 Remember that the advantages and disadvantages may vary depending on your individual needs and preferences. I would recommend trying some of these tools to determine which one best suits your specific requirements.
Advantages of using these online tools instead of Adobe Acrobat
Some advantages of using online tools to combine multiple PDF files instead of Adobe Acrobat are:
Accessibility
Online tools are available from anywhere with an Internet connection, allowing you to combine PDF files without installing additional software.
Ease of use
Online tools usually have intuitive and easy-to-use interfaces. They do not require advanced technical knowledge, which makes them accessible to users of different skill levels.
Cost
Many online tools offer a free version with basic functionalities, which may be sufficient for simple PDF merging needs. In comparison, Adobe Acrobat is a paid software that can be more expensive.
Versatility
Online tools typically offer a variety of additional features, such as compressing PDF files, converting to other formats, or basic editing. This provides greater flexibility to perform different tasks related to PDF files.
Share and collaborate
Some online tools make it easy to share and collaborate on PDF merging with others. You can invite others to view or edit documents without emailing files or using other sharing methods.
Despite these advantages, it is important to note that Adobe Acrobat is a professional and complete solution for working with PDF files. If you require advanced editing, security, or other specific features, you may prefer to use Adobe Acrobat or other similar software solutions. It all depends on what you need.